In a private treaty situation, the advertised price is extremely important. Simply put, no one wants to undersell but if you over price, the ramifications can be expensive. It is imperative that you understand the sales process and what you are doing. My suggestion is that you should set the asking price in conference with your agent.


Before we go any further I am assuming you have done all the preliminary work such as setting up your property, doing research as to its value, choosing an agent, deciding on a sales process and formulating a marketing campaign?
It is now time to sit down and discuss the issue of advertised For Sale price with your agent. There are a couple of things you must know about the process before you decide on a price.
Who are my buyers?


The likely buyers for your property should be a discussion you have with your agent. By Identifying your target market, you will know where to direct your advertising and marketing. This is normally a simple issue. A four-bedroom house with a yard and pool is not uncommon and will interest a family. But special properties may need special attention to this issue. The one thing all buyers will have in common is that they know their specific market very well. Usually they will spend the same time if not more researching the market as you do. Many become very skilled at assessing value of the particular type of property they are looking for. The point is that they will instantly recognise if a property is overpriced or too cheap. Do not think you can trick a modern-day buyer. They have all the tools available and the research data is easy to access.
What is my timing?


I would like to draw your attention to the chart below. This type of graph is produced for every property advertised on realestate.com.au. It is available through your agent and it is something every seller should monitor. This graph was for a Cairns CBD property but there are many aspects of it that are evident in all properties. For the moment we will examine the trend evidenced by the dark red section called "Market Comparison". This measures the market norm in number of views across the period the property is being advertised. You can see the norm is, interest at its highest very early in the campaign. Then there is a rather rapid decline followed by a long slow decrease in interest. This highlights the need to set the advertised price correctly at the beginning when interest is at its highest.
From another perspective let us look at the median days on market. The median days on market for houses is 46 days , down from 53 in 2019 and for units 64 days,  up from 60 in 2019. This is from REIQ research and is across the whole LGA of Cairns, so it only gives an indicative idea, as each suburb is a little different. What it does mean is that most of the action is in the first two months, that again demonstrates the importance of getting the advertised price correct from the start. My own feeling is that if you do not have serious interest in terms of an offer in the first 2-3 weeks then you may have overpriced the property.
We will come back to this chart again.

Setting the advertised price


The job of advertising and allied marketing is to bring potential buyers to your property either via digital format or actually visiting the property. The work you have done on the home is, so you present the property to buyers in its best light, either in photographs or physically. Now you must deal with the one variable- the price.
There is an old saying in real estate circles- "everything sells, it is just a function of price". It does not matter if the home is on a busy corner, or if it backs onto a railway line, or if it is in poor condition, it is just a function of price. Do not get me wrong a good real estate agent, skilled in negotiation, will possibly bring you a better price, but at the end of the day price becomes the only variable.
So, let us set the advertised price. I recommend doing this with your agent. By now you should have discussed the likely selling price with your agent, you have done your own market research and now we will set the advertised price. It is at this point that I start hearing about why the property NEEDS to sell for more than the market will bear. Comments like;" I am moving to Brisbane and I need to get $xxx,xxx for this because the house I want in Brisbane will cost that. Just remember your property is only worth what a buyer will pay, and they are not interested in reasons why they should pay above market. In a private treaty situation, most buyers will look to negotiate down and therefore most sellers will put a premium on the property. The point is not to put too much of a premium on the property so that it ends up competing with homes that have more to offer. Most buyers are comfortable negotiating $10,000 -$15,000 any more they are embarrassed or do not want to offend so they just walk away. Keep this in mind when setting the price
What if I get it wrong?


I have been in real estate since the early 1980's and in all that time I have rarely seen property put to market "cheap". The usual issue is property being advertised too high. The problem with this is that early interest is scared away by the price and adjustments must be made. In some circumstances those adjustments are made too late. If a property is on the market too long many buyers think there is something wrong with it, the property becomes stale. I have seen situations where owners have accepted offers late in a campaign less than offers made in early day because expectations are too high early. So, you can see over pricing can have its cost. There is another saying in real estate, "sometimes your first offer is your best offer".
How can I tell if the asking price is wrong?
It is very simple, if your advertising and marketing is doing the right thing, the property is presented well, and you have not had multiple inspections and offers in the first three weeks, you are off the mark and need to quickly reassess. Have a conversation with your agent, check the graph like above and make sure the advertising is working. If it is, you need to reduce your advertised price.
How to read the data


I suggest you regularly review the data from Realestate.com.au with your agent. Firstly, look at the graph as above. There is a dark red portion (normal) and a lighter red which is your campaign actual views. It is important to at least be tracking at or around the normal level. If below then the marketing is not appealing. If above and you are not getting enquiries, then it may be a price issue.
Have a look at the example graph at day 30 and day 48. On both occasions we amended the price or the way we worded it. We obviously hit the mark as there was an instant reaction and we finally contracted the sale on the 12th of June to a person who was attracted to the property on the second change. It was a protracted campaign right in the middle of covid but we followed the process and everybody was happy in the end.
Another part of the report shows the campaign performance as below.
In this instance the" property page views" are high, but email enquiries were very low. This again indicates a possible price issue. What ads weight to the thought that there might be a price issue is the very high number of "Saved Property". This usually indicates that buyers like the property and they want to be advised of any changes, usually price changes. In this instance the price expectation was reviewed, and the property sold. All of this is not rocket science, but you should have close communication with your agent, and they should be able to show you what is happening.
Do I have to use private treaty?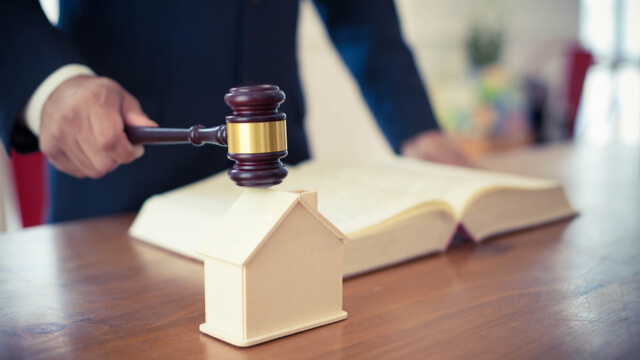 No but this blog was about how to set the asking price and how to manage it. There are other ways to sell your property two of the best in my opinion are Auction and a new digital medium called "Openn Negotiation". First National Cairns Central & Cairns Beaches are certified Openn Negotiation agents and we would be happy to show you the system. A system that combines the best parts of private treaty and auction with modern day technology.
I hope you found this blog helpful and If you would like to discuss any aspect of the real estate world feel free to contact me.
CLICK HERE to see how First National can help you with the sale of your Property
David Forrest - Managing Director